"For surely I know the plans I have for you, says the Lord,
plans for your welfare and not for harm, to give you a future with hope."
Jeremiah 29:11
Dear Broad Streeters,
What a roller coaster year we've endured together! It's been a year filled with a confounding combination of expectation and disappointment. It's been a year challenging us to trust that our hope rests not in the latest pandemic numbers but rather in God's faithfulness to us all.
We undertake this year's Annual Campaign 2022 focused on hope. Our theme is A Future with Hope, based on Jeremiah 29:11, above. Our hope in God centers us during life's difficult days. This year has tested our resilience. Many are weary and feeling frayed. Sharing a faith connection with others grounds us.
We find hope in worship. On Easter, we experienced the joy of in-person worship outdoors at the Park of Roses, and since mid-July an average of 130 people have been gathering in the sanctuary. Last month the Broad Street choir returned, fully vaccinated and wearing singer's masks. Online worship continues on Facebook at www.Facebook.com/BSPCColumbus & on YouTube.
We find hope in being together. Strong programming for children and youth continues. Opportunities for adults, in person and on Zoom, include Bible studies, small groups, Blessing of the Animals, and recently a conversation about the Emmy Award-winning series Ted Lasso plus a celebratory parking lot gathering as part of the Food Pantry's 50th anniversary.
We share hope through our gifts of energy, intelligence, imagination, and love. And through our money! Your pledge for 2022 will help church leaders build a realistic budget and make plans for the year ahead. See below for an update on the church's financial health.
On Sundays, Broad Streeters Richard & Tammy Roy, Kevin & Sara McCain, and Connie Bodiker & Amy Baskes will speak about what gives them hope and why they pledge.
We look forward to seeing you on November 7, in person or online, for All Saint's Sunday. You can return your pledge card then or pledge online at https://bspc.church/donate. Together we hold on to God's hope, and God holds on to us.
Grace and peace to you,
Rev. Amy Miracle
Rev. Ann Palmerton
Mark Gallant, Elder
______________________________________________
Many have asked the question: how is the church doing financially?
In 2020 the headline was the overwhelming generosity of the congregation. So far in 2021 the story is more complicated as some among us have experienced significant financial setbacks due to the pandemic. Our neighborhood ministries continue to be well supported due to the generosity of those within and outside the congregation.
Pledges and contributions to the church as a whole, however, are running 13% behind projections. This is what funds the heart of church life: the upkeep and care of the 75,000 square foot building, worship, programming for children, youth, and adults, salaries (except for the COMPASS and Food Pantry staff), and administrative expenses.
If you are able to give or give more this year, we thank you! And we encourage you to pledge for 2022. We welcome any and all gifts to support the mission and ministry of the church but pledges are especially valuable. In a time when we are all facing the challenge of rising inflation, your pledge will help the leadership of the church make faithful and thoughtful decisions about our priorities for 2022.
______________________________________________
Why Broad Streeters Give...
______________________________________________
Online Pledge Card
We invite you to share your estimate of giving for 2022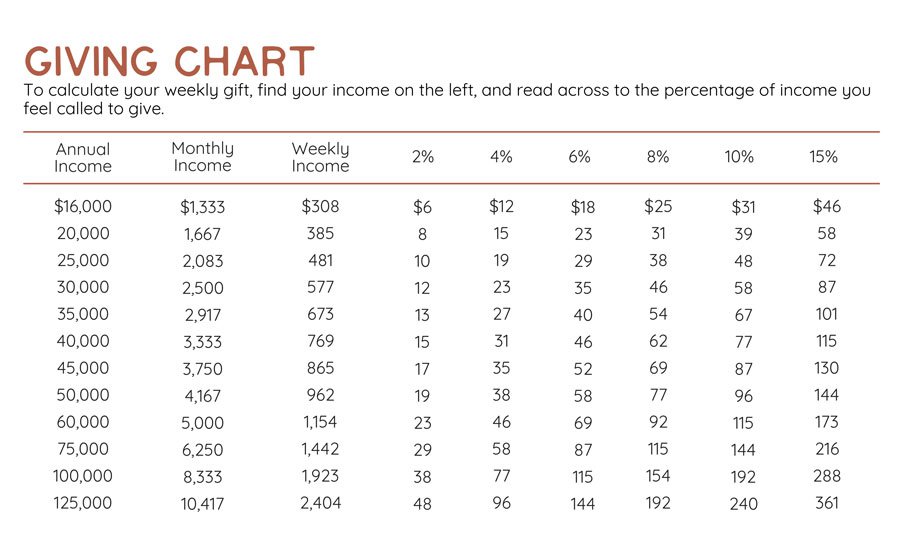 During these unusual times we know life may bring unexpected changes…illness, a change in jobs, your family grows, a move. If you need to change your pledge at any time this year, it's ok. Just contact our financial office at jwright@bspc.org with your updated pledge information.